FIRST ALLIED BANK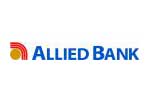 How to Send to FIRST ALLIED BANK
Create Account
It takes 60 seconds to create a free account.
Send Money
Enter your payment and recipient details.
Track Money
Receive notifications and use our money tracker.
Send to FIRST ALLIED BANK in the <span class='text-nowrap'>Philippines</span>
Safe & Secure Money Transfer
Sharemoney is federally and state regulated, and uses Extended Validation SSL security to protect your financial information.